History of our porcelain craftsmen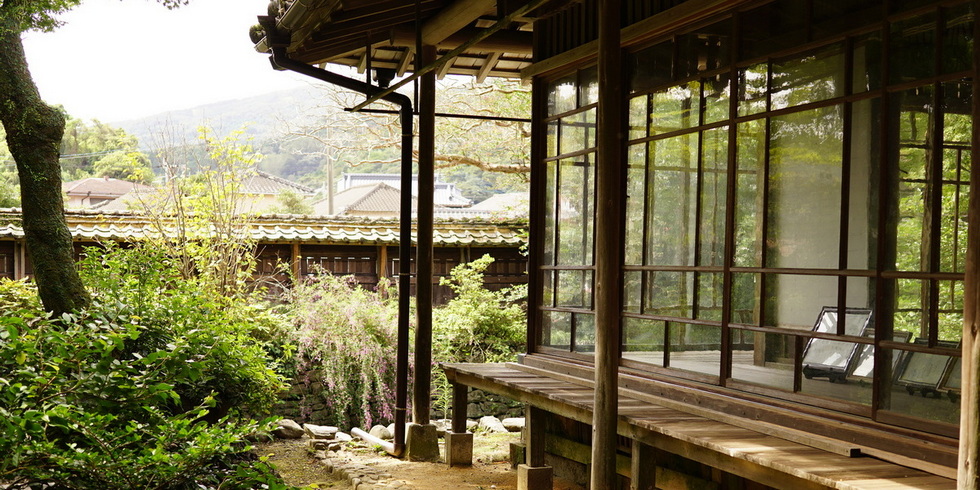 The UEDA family opened its first ceramic kiln in Takahama, Kumamoto Province in the 18th century. Since then, the family has also operated a kaolin quarry in the Amakusa area of Kumamoto, which produces a unique kaolin according to the Japanese pharmacologist and geologist Gennai HIRAGA of the Edo period. This kaolin is used to make translucent and very hard ceramic pieces (yakimono). Even today, it is recognized as the best in Japan. The high-end ceramics of ARITA and SETO are made with this kaolin.
The Ueda family dates back to the 17th century. The house pictured above was built in 1815 during the reign of the 7th head of the Ueda family. It was built facing south on a land of about 3300 m2 and includes about 100 tatamis (180 m2), including a big hall (17 tatamis) and several big rooms. The house is solidly constructed from various types of wood, including Japanese cypress and pine, and has withstood strong winds from the west and typhoons from the sea for many years.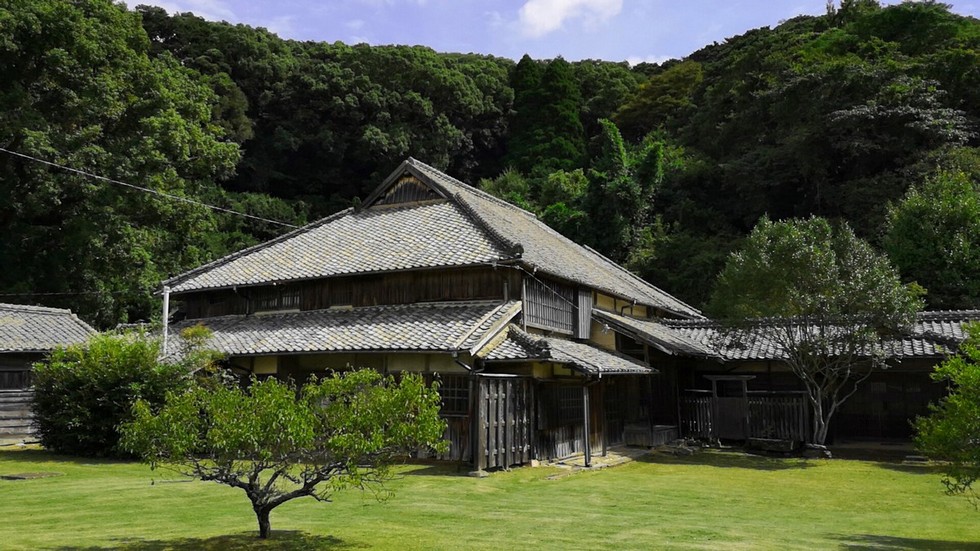 ---
History of Takahama ceramics
The production of ceramics in Takahama Village began more than 200 years ago, in the middle of the 18th century. The ceramics were made from the abundant and good quality stones and were exported to the Netherlands.
The Ueda family, who had been the head of the village for generations, was the first to establish a ceramic factory in Takahama. The Ueda family struggled to make the economy of Amakusa village work by making ceramics. Today, in the family museum, you can find more than 2,300 old documents and many pieces of pottery dating back more than two centuries.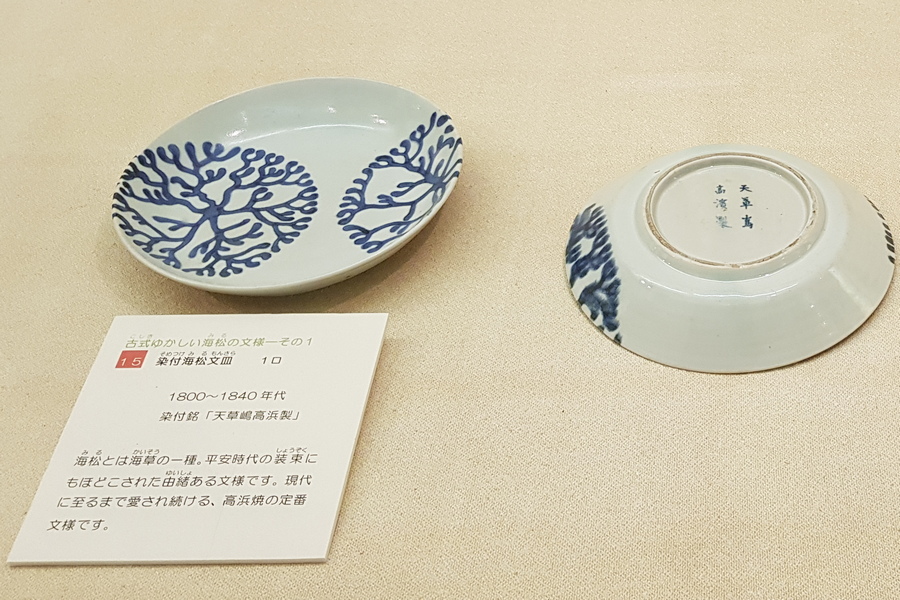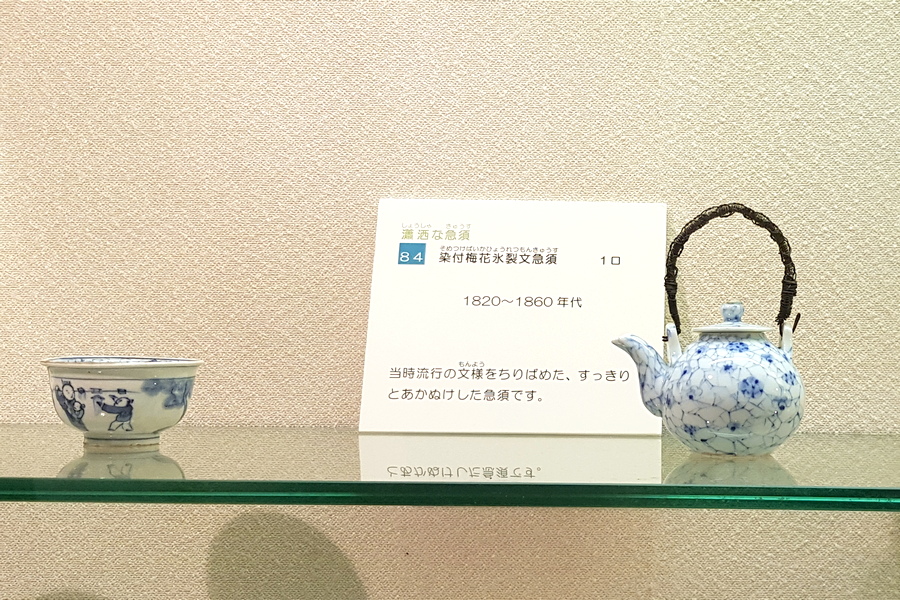 ---
In our collection, you will find two ranges: the first, decorated with a reproduction of a motif representing a blue seaweed dating from the Edo period; the second with more contemporary motifs